ClimaCheck Sweden AB
ClimaCheck has since 2004 supplied a complete array of products and services for performance analysis of air conditioning, refrigeration and heat pump systems. The objective is to globally change how refrigeration, air-conditioning and heat pump systems are serviced and monitored, by shifting focus to preventive maintenance and documentation of performance.
To measure is to know!
With a cost effective solution it is possible to: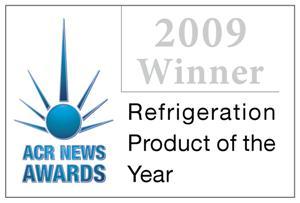 – Check performance after delivery
– Implement regular control and monitoring to ensure sustained
efficiency
- Make financial analysis and decide upon energy saving
measures
- Verify measures taken
A Winning Approach
The ClimaCheck Method, patented in 1986, has been used on many thousands of system by manufacturers, universities, test institutes and refrigeration technicians in over 20 countries. Hundreds of service contractors and consultants have seen the benefits of this new way of working. Several leading industry suppliers of refrigeration, air-conditioning and heat pump systems also use ClimaCheck to measure and document the performance of their products.
In 2009 ACR News Journal awarded ClimaCheck Performance Analyser the "Refrigeration Product of the Year".
In 2011 ClimaCheck was appointed "Climate Solver" by the World Wildlife Fund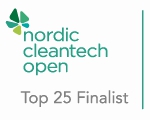 for its potential to combat global warming.
In 2014 ClimaCheck was recognized as one of the 25 most promising Nordic Cleantech start-ups. The jury motivates selecting ClimaCheck with the words: "ClimaCheck addresses the market of larger refrigeration & air conditioning equipment. The business idea is to realize best possible performance of the RAC-systems, using a unique method for online analysis. The result is commonly energy savings of 10 to 40%. Payback time for a ClimaCheck system will be very short, usually only a few months."
ClimaChecks's mission is to help customers increase, and sustain, efficiency, reliability and lifetime of air-conditioning, refrigeration and heat pump systems through optimisation of performance. Read more…
Info om ClimaChecks teknik. Read more…