If you are a journalist and interested in our company and our solutions, please contact us here at info@climacheck.com.
---
Press
ClimaCheck WWF_Climate_Solver_Press release 2011-10-19
ClimaCheck named one of four Climate Solvers 2011 by the World Wide Fund for Nature, WWF
---
Press materials & logo

---
Articles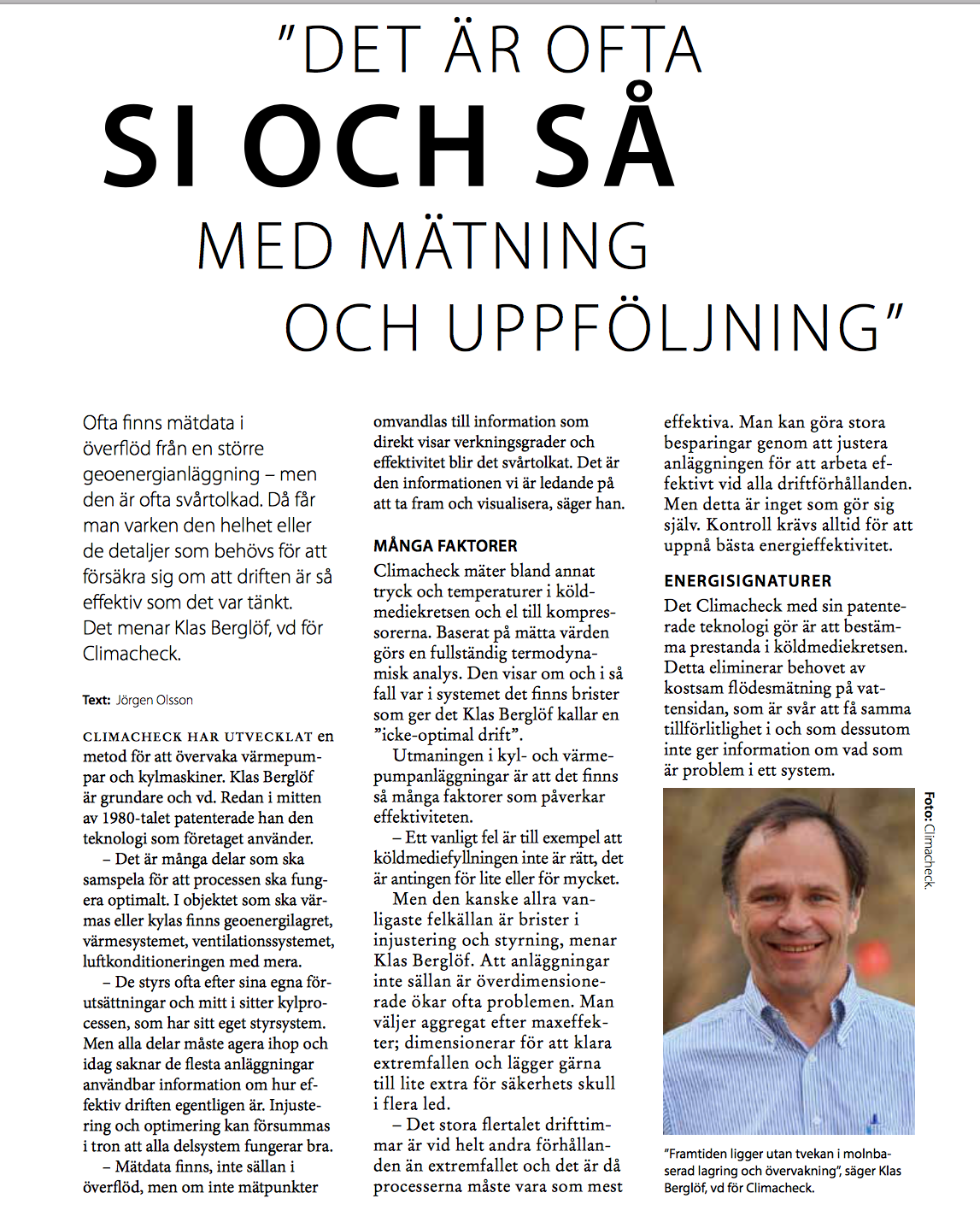 Svensk Geoenergi NR 2 2017 , p.22     

– "Det är ofta SI och Så med mätning och uppföljning", text by : Jörgen Olsson
---
ClimaCheck system reduces guesswork in air-conditioning inspections 
Article about ClimaCheck in Building Sustainable Design, December 2008
---
Energy Optimisation Potential through Improved Onsite Analysing Methods in Refrigeration
by John.Arul Mike Prakash
Master of Science Thesis
Masters Program in Sustainable Energy Engineering 2006, Department of Energy Technology
Royal Institute of Technology (KTH), Stockholm, Sweden.
---
EWS 'tune up' cuts energy losses and reduces carbon emissions
Press release from Eaton-Williams about ClimaCheck, October 2008
---
Washington County analyzes their AC units to save energy.
---
Report IEA Konferens Las Vegas 2005
Methods and potential for on-site performance validation of air conditioning, refrigeration and heat pump systems.
---
Refrigeration Product of the Year
Article about ClimaCheck being selected as Refrigeration Product of the Year in the UK 2009.
---
Walnut Street case.
---