ClimaCheck lite
ClimaCheck lite builds on our proven platform to validate performance and troubleshoot Air Conditioning, Refrigeration and Heat Pump systems.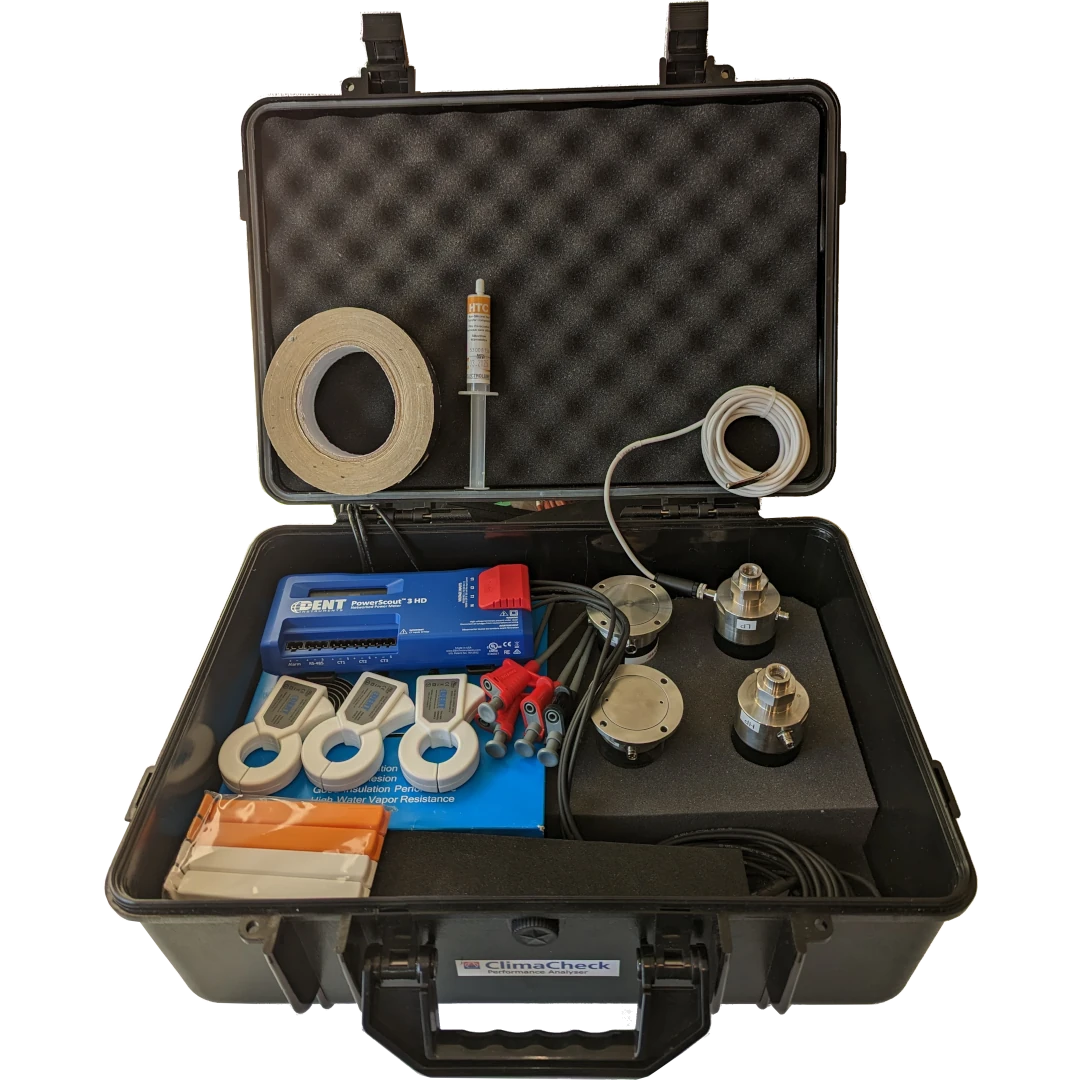 ClimaCheck lite is made to analyse basic air conditioning, refrigeration and heat pump units
Basic systems can be connected in less than 60 minutes, thereafter system performance is available in real time.

Delivered with ready-to-use templates.

Same level of information as advanced test rigs in a manufacturer's facility.
Complete field measuring unit with software and sensors in a robust "carry-on" size case, you just need to add the computer.

No manufacturer data is required to do a thermodynamic evaluation.

The method is totally unbiased and performance can be validated and benchmarked versus design and manufacturer data.
Key information available in 30 minutes
COP, EER, kW/ton
System Efficiency Index (SEI)
Heating, cooling capacity and power input, (volt, amps and power factor)
Energy consumption
Superheat and subcool
Compressor isentropic efficiency
Evaporator efficiency
Condenser efficiency
Cycle efficiency
Water/air temperature in and out of condenser/evaporator delta T, flow, approach
..and many more parameters
Applications
Commissioning
Scheduled maintenance
Troubleshooting
Performance inspection
Energy audits
Energy optimisation
Portable field measuring unit with software
ClimaCheck lite is a complete field measuring unit with our latest software and bluetooth sensors in a "Carry-on" size case.
The standard kit (without power meter) is developed to allow measurements on basic Air Conditioning, Refrigeration and Heat Pump systems. However, it can be upgraded and expanded to cover the most complex plants as well.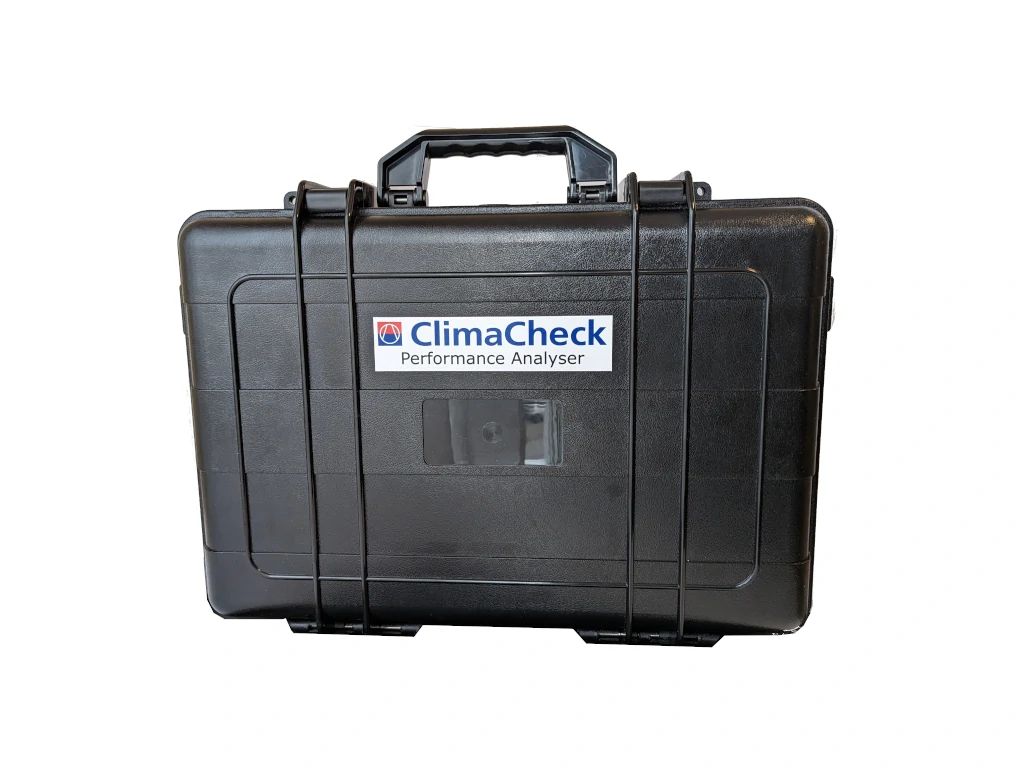 Flow charts, tables & graphs
Made for small standard units, with the same capabilities to deliver performance analysis as ClimaCheck onsite limited to standard processes.
With the unique ClimaCheck method, all information needed to optimise the system is available in real time.
In-depth information is available in flow charts and as tables and graphs. If you need more, the ClimaCheck lite software can be upgraded to work with all our prepared templates.