ClimaCheck will as always be at Chillventa! With the ongoing energy and climate crisis, energy efficiency is more important than ever to reduce the humans impact on the climate.
To reach optimal performance during all different operations, it is essential to analyse performance in HVACR systems. Without performance information it is not possible to ensure energy efficiency, even if the "right" temperature is reached.
Visit us in our stand 9-360 (hall 9) and learn how you can use performance analysis to reduce energy consumption as well as predict and avoid breakdowns in HVACR systems.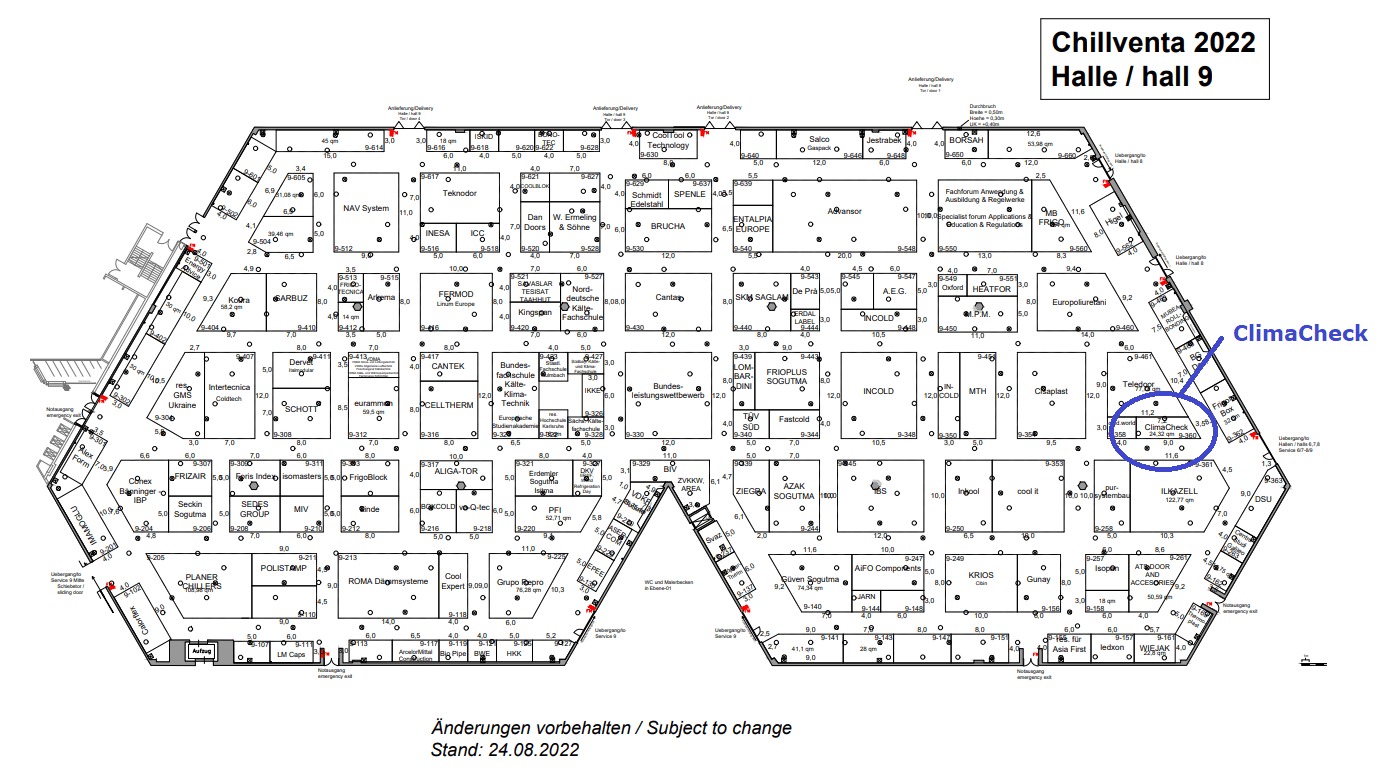 You can contact us, if you want to book an meeting with someone from ClimaCheck during Chillventa (11 – 13 October) or book a demo if you want to start save energy today.
More information about Chillventa
ClimaCheck wishes you a Merry Christmas and a happy New Year!

The season of hot chocolate, snowy landscapes and joyful times are upon us. We want to take the opportunity to wish you a very Merry Christmas and a Happy New Year!

ClimaCheck International Training 2023!

During the two days training, you will get insight in the use of ClimaCheck and the opportunities enabled for energy optimisation as well as predictive maintenance.

ClimaCheck driver Vinnova finansierat projekt för att; flytta effekt och optimera kylanläggningar i butiker

Kylan börjar bita sig fast och ett redan ansträngt elsystem belastas ytterligare. Elpriserna är rekordhöga och brist på el kan tvinga fram roterande frånkoppling av områden. Genom att flytta effekt och optimera befintliga system är det möjligt att i närtid minska trycket på elnätet.