Energy efficiency is crucial and more than a statement!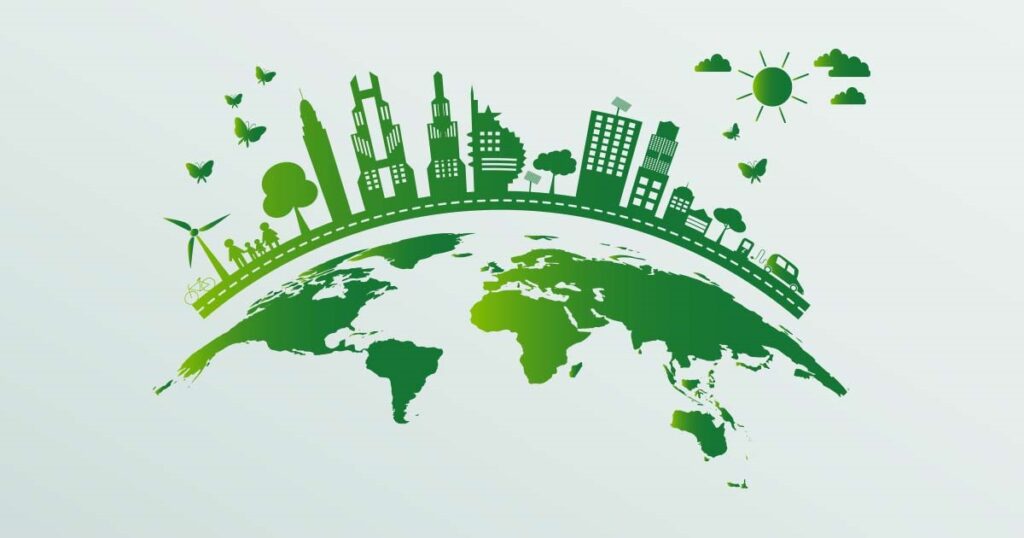 At COP26 in Glasgow it was concluded that the focus on energy efficiency is crucial and must increase rapidly! More recently (the 3rd of March), the International Energy Agency (IEA), stated that:
Accelerate energy efficiency improvements in buildings and industry [Impact: Reduces gas use by close to 2 billion cubic metres within a year] is important to increase/speed up EU's independence.
Based on this, it is clear that reducing energy consumption is crucial not only from a sustainability and economical aspect. It is important to strengthen the local, national, and international endurance as well.
Energy efficiency compared to green and renewable energy.
Today many organisations buy green electricity as a crucial part of their sustainability strategy. Sadly, we have seen multiple cases where the focus on reducing energy consumption (energy efficiency) decreases, when the energy is green. Because of the "idea" that when it is green, there is "no" CO2 emission and therefore the focus on reducing energy usage fades.
First, it is NOT bad using green energy, it is important to understand! However, it is not enough! To reach a sustainable future, it energy efficiency is crucial to reduce energy usage! An additional benefit of lowering energy consumption, is that more of the produced green energy will be available for other operations. Which makes the sustainability transition easier, on many levels!
A structural approach for energy efficiency.
To avoid situations where energy efficiency is "forgotten" or inefficient, it is important to have a structured approach to generate and use actionable information. To achieve this, we have made a guide, which helps organisations strengthening their suitability strategy.
The main focus is on HVACR systems and how to correctly include them into energy efficiency, maintenance and sustainability strategies. Done right this will save energy, time and money!
Why HVACR systems?
HVACR system uses 30% to 60% of the electricity in many commercial buildings and 20% of the global electricity. However, the performance is rarely questioned as long as the desired temperature is reached, resulting in shortcomings in commissioning and maintenance. Our experience from thousands of optimised systems shows that this often leads to a saving potential 10% to 30% electricity. So, we know that there still is a huge saving potential in many buildings.
Actual energy savings for your organisation.
As a part of a correctly implemented structure for energy optimisation and predictive maintenance, potential savings will be easily recognised. After optimisation we usually see reduced energy consumption by 10% to 30% in HVACR systems. Which makes more electricity (green or not) available. As well as an increased reliability, which reduces failures and prolongs the lifetime of the equipment. Fewer failures will also reduce maintenance costs and losses of valuable goods and production.
The lowered electricity consumption is also important when it comes to reduce power peaks on the electrical grid.
All of this often leads to an ROI shorter than two years. However, if e.g., a compressor failure is avoided, that could cover the cost for implementation of predictive maintenance momentarily.
More than a statement?
The common denominator for many of the savings we have gone through in this blog, is that they can be hard (impossible) to achieve without new information and changes. Making them hard to calculate before the new information is available. It is because of this energy efficiency needs to be more than a statement; it needs to be a mentality!

New efficient ways of work are rapidly developed, these needs to be implemented to stay competitive (even if all the benefits are hard to calculate initially). Introducing predictive maintenance on HVACR system is a good example.
When the mentality is to continuously improve and be open to changes and new possibilities, we have seen savings that can leapfrog many organisations sustainability work!
If you want to know more about how energy efficiency and predictive maintenance can help you and your organisation to save energy do not hesitate to contact us or book a demo.
During Climate Week NYC, ClimaCheck was honoured to visit New York as part of the ...

Time to upgrade to Version 6 and PaProIII!?

Earlier this year, we launched Version 6 of the ClimaCheck onsite software. The new version introduces fresh graphics and expands real-time performance analysis for HVACR systems, thereby reducing troubleshooting time and makes it easier to find deviations compared to conventional methods.