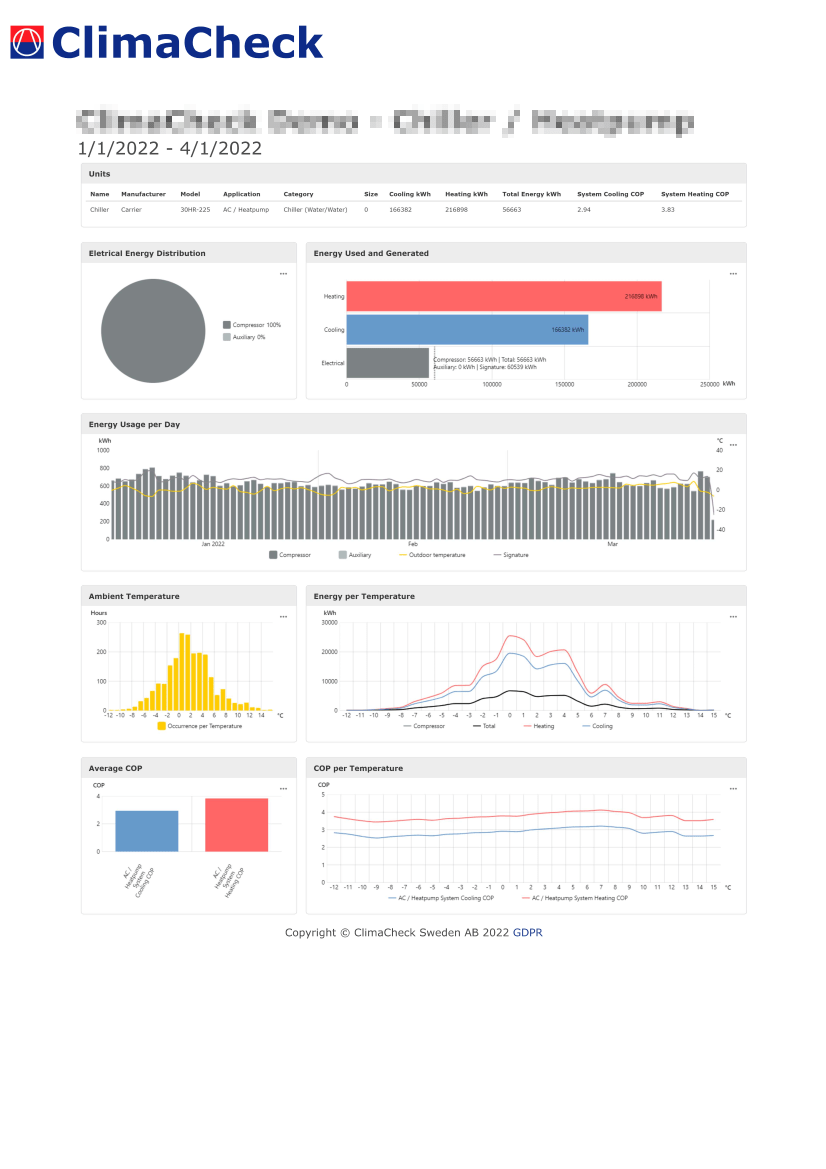 Om ett par dagar kommer du att se några uppdateringar på ClimaCheck online. För dig som redan har aktiverat energirapporten, så kommer du även se att energirapport har ett nya utseendet när du får den utskickad.
Den uppdaterade energirapporten ger en övergripande status av systemets energiförbrukning, under det senaste kvartalet. Rapporten skickas ut i början av varje kvartal. Vem som ska ta emot informationen konfigureras i ClimaCheck online.
Om du har några frågor angående detta kan du skicka ett e-postmeddelande till Support@ClimaCheck.com, så hjälper vi dig igång.
I energirapporten kan de bland annat se:
Alla dessa faktorer underlättar jämförelse av både system och fastigheter (benchmark), för ytterligare information och visualisering följ länkarna.
---
Rapporten kan också nås via ClimaCheck online, på sidan "Energistatistik".
---
Om du vill aktivera din energirapport eller komma igång med ClimaCheck för att börja jobba med energioptimering och prediktivt underhåll på kylmaskiner och värmepumpar så kan du kontakt oss nedan.
---
During Climate Week NYC, ClimaCheck was honoured to visit New York as part of the ...

Time to upgrade to Version 6 and PaProIII!?

Earlier this year, we launched Version 6 of the ClimaCheck onsite software. The new version introduces fresh graphics and expands real-time performance analysis for HVACR systems, thereby reducing troubleshooting time and makes it easier to find deviations compared to conventional methods.