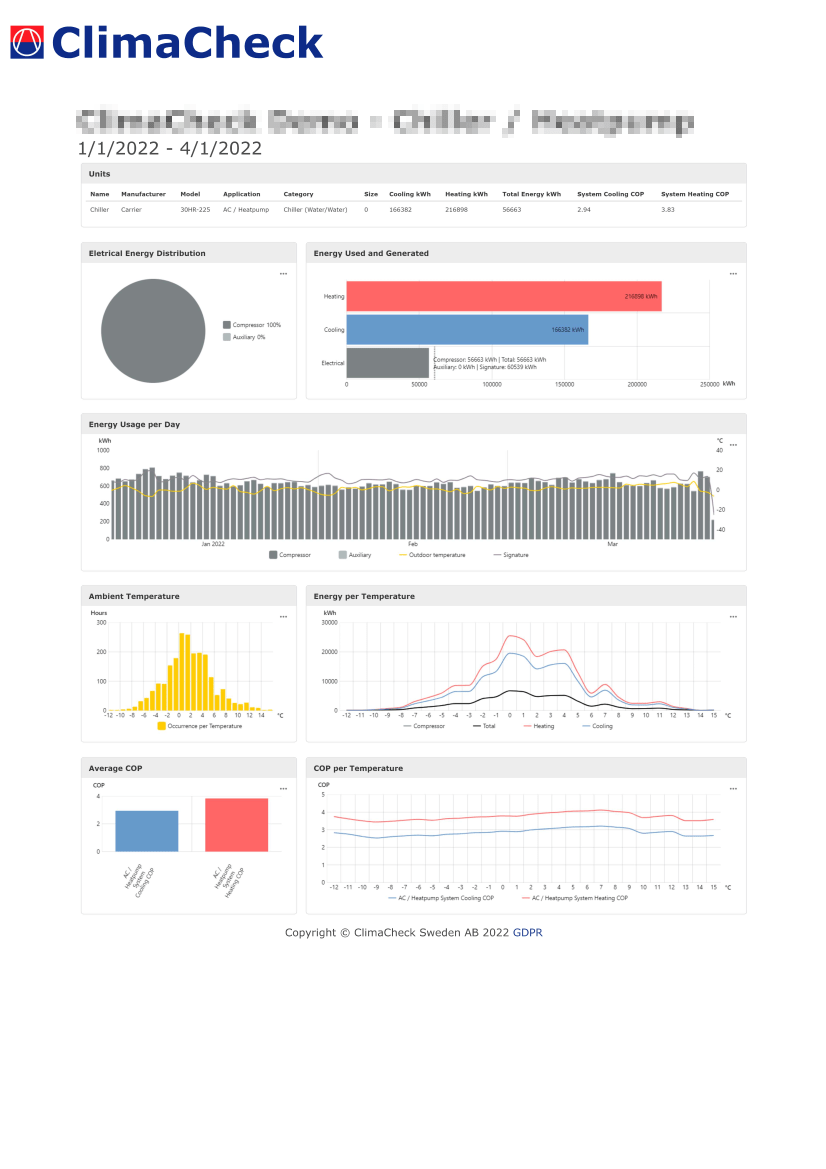 Om ett par dagar kommer du att se några uppdateringar på ClimaCheck online. För dig som redan har aktiverat energirapporten, så kommer du även se att energirapport har ett nya utseendet när du får den utskickad.
Den uppdaterade energirapporten ger en övergripande status av systemets energiförbrukning, under det senaste kvartalet. Rapporten skickas ut i början av varje kvartal. Vem som ska ta emot informationen konfigureras i ClimaCheck online.
Om du har några frågor angående detta kan du skicka ett e-postmeddelande till Support@ClimaCheck.com, så hjälper vi dig igång.
I energirapporten kan de bland annat se:
Alla dessa faktorer underlättar jämförelse av både system och fastigheter (benchmark), för ytterligare information och visualisering följ länkarna.
---
Rapporten kan också nås via ClimaCheck online, på sidan "Energistatistik".
---
Om du vill aktivera din energirapport eller komma igång med ClimaCheck för att börja jobba med energioptimering och prediktivt underhåll på kylmaskiner och värmepumpar så kan du kontakt oss nedan.
---
Tougher times requires effective actions!

Based on thousands of analysed systems, we know that it is possible to save 10-30% in most air Conditioning, refrigeration, and heat pump (HVACR) system. Making it one of the lowest hanging fruits for energy savings in many buildings.

World Refrigeration Day 2022 – 26th June

ClimaCheck have optimised thousands of systems during the years, and it is from all these systems we know that it usually is possible to save 10-30%, by using information form performance analysis to optimise the system.