ClimaCheck Expert Workshop 2021 and International Training 2022
Like last year international traveling is a challenge. Therefore, we will have an expert workshop online this year. Focus will be on in-depth performance analysis, advanced optimisation, and predictive maintenance. It will be mandatory to have Level 1 or equivalent training/experience to participate.
We will have two trainings, based on time zones. You are welcome to participate on the one that suits you best. One will be for American, Europe, the Middle East, and African time zones and one for Asia, Oceania, Europe, the Middle East, and Africa. Each training will be held in two sessions á four hours.
Register for here for the 20-21 September. More information: Asia, Oceania, Europe, the Middle East and Africa
Register here for the 22-23 September. More information: America, Europe, the Middle East and Africa
Registering now and you will be get the early bird price 250€. After the 15 of June, the price is 300€.
International Training 2022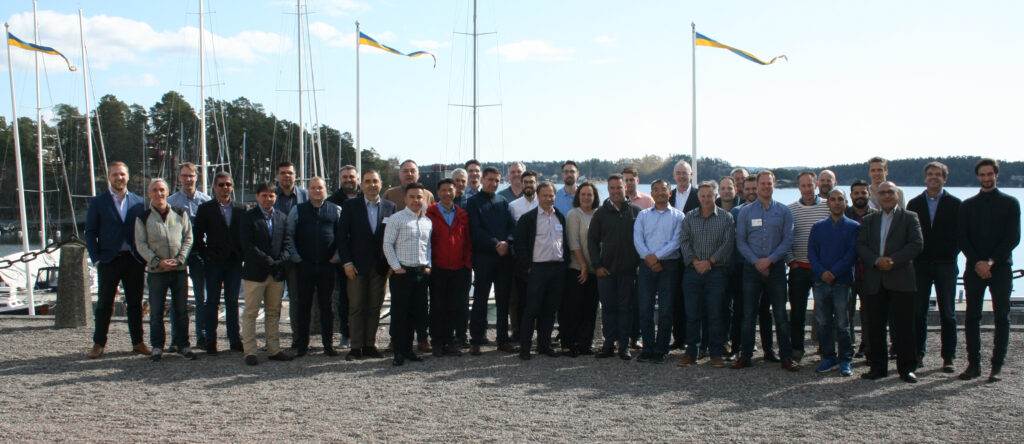 Next year, the International Training will be in Stockholm the 5-6 of May. More information will be added closer to the training. But you should already now put a mark in your calendar and registering for the training now.
More information can be found here.
Regular trainings
If you want to participate in the Expert workshop or Level 2 trainings, we regularly have trainings for different levels. The next training can be found in our event calendar or by emailing Training@ClimaCheck.com
Vägledning för att flytta effekt och optimera kylanläggningar!

I livsmedelsbutiker och storkök finns det en möjlighet att sänka temperaturen i kyl- och frysdiskar under natten och lagra kyla i varorna och på så sätt minska eleffektbehovet under de kritiska timmar på morgonen. 

ClimaCheck International Training 2024

During the two days training, you will get insight in the use of ClimaCheck and the opportunities enabled for energy optimisation as well as predictive maintenance.