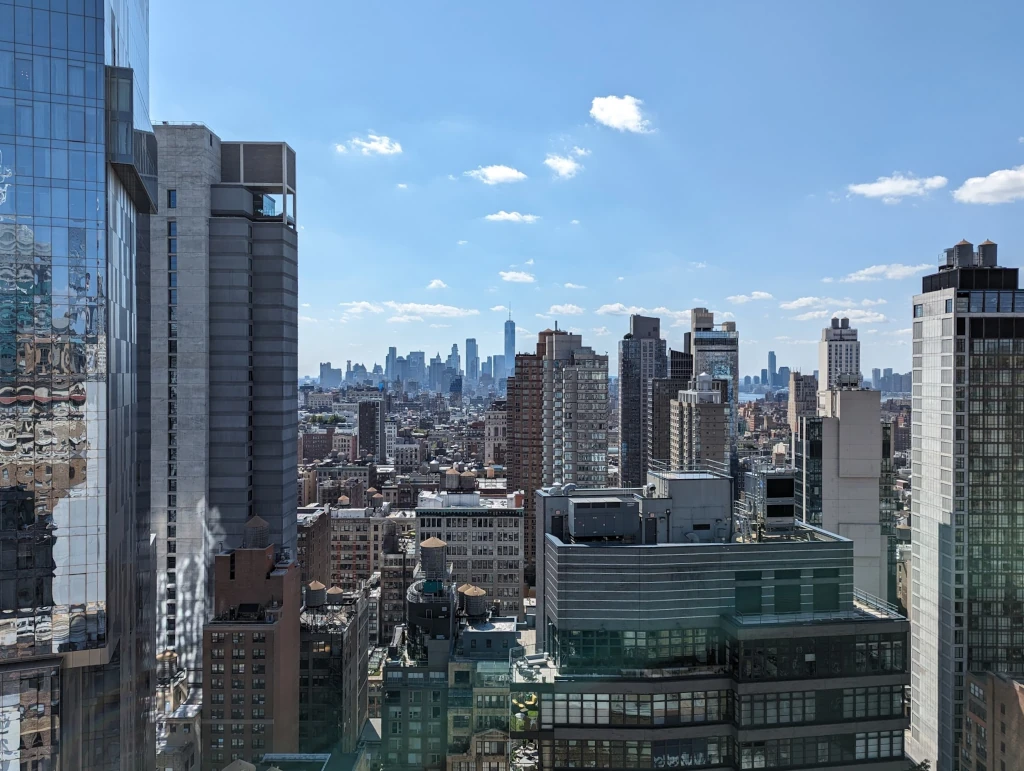 During Climate Week NYC, ClimaCheck was honoured to visit New York as part of the Skyline program. With initiatives such as the Inflation Reduction Act and Local Law 97 many companies need to change to comply with the new regulations. To reach a new level of sustainability both the city and companies within it, faces a situation where they need to do a transition where they reduce energy consumption etc.
ClimaChecks unique method to analyse performance in air conditioning, refrigeration and heat pump systems is a great fit in this transition. Both companies desiring to optimise existing systems as well as companies that want to ensure peak efficiency from the start in new systems, will benefit from performance analysis.
The impact of performance analysis has been documented by many organisations and companies, where substantial energy and economical savings have been reached. Don't hesitate to contact us for information.
The skyline program.
The Swedish–American Chamber of Commerce in New York and the Swedish Energy Agency arrange the Skyline program and have chosen six Swedish Proptech companies to introduce their different technologies in New York. Together with ClimaCheck you can find Mestro, Sally R,, ProptechCore, Myrspoven AB, and Nordic Propeye, in the program.
During Climate Week NYC, all companies in the Skyline program have been showcasing their solutions to various leading companies and industrial members at Gateway. Roundtable discussions with sustainability experts from leading companies and organisations was held to share experience and create a deeper understanding for the industry and innovative technologies.
We at ClimaCheck want to thank everyone whose involvement transformed Climate Week NYC into an inspirational journey!
Vägledning för att flytta effekt och optimera kylanläggningar!

I livsmedelsbutiker och storkök finns det en möjlighet att sänka temperaturen i kyl- och frysdiskar under natten och lagra kyla i varorna och på så sätt minska eleffektbehovet under de kritiska timmar på morgonen. 

ClimaCheck International Training 2024

During the two days training, you will get insight in the use of ClimaCheck and the opportunities enabled for energy optimisation as well as predictive maintenance.