How to avoid inefficient operations in HVACR systems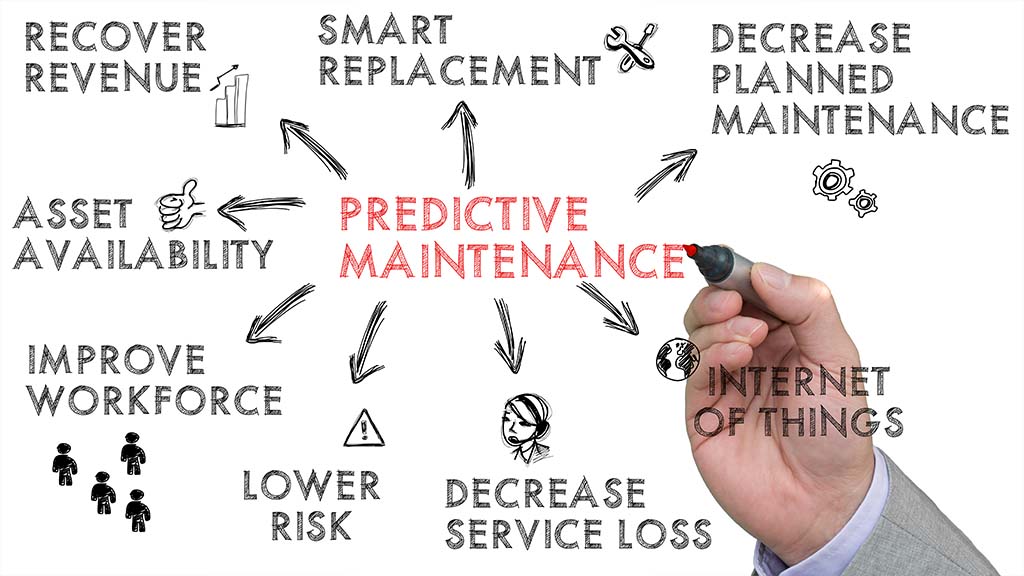 When there is a need for heating and/or cooling the air conditioning, refrigeration units and/or heat pumps are the most crucial part of the HVACR systems. In commercial buildings, HVACR systems usually stand for approximately 30-60% of the building's energy consumption. However, the actual units producing cooling or heating are often overlooked as long as the desired temperature is reached. This often leads to inefficient operations of HVACR systems, which increase the cost. This article will tell you how to avoid inefficient operations!
Keeping the temperature at a good level is crucial for many organisations and one of the reasons that e.g. the real estate industry contributes to 39% of the global annual greenhouse gas (GHG) emissions and consumes around 30% of the world's energy.
Multiple actions have been taken and many are performed as you read this. However, it is always possible to do more. By implementing modern methods to analyse and optimise the operations of HVACR systems, it is possible to establish new routines. This enables a new level of savings both economical and environmental.  
Based on our experience it is possible to save between 10 – 30% by implementing routines for predictive maintenance as well as energy optimisation.
Why is the saving potential still so big in 2022?
Today there is no question that it is possible to save energy by utilising performance analysis when working with energy optimisation and predictive maintenance. It brings up the questions:
Why isn't this always being done when the saving potential is so big?
Why does so many companies keep on with "Business as usual" and misses this huge saving opportunity.
The truth is that there are many reasons when it comes to the efficiency issues we see in HVACR systems. You may already know some!
Design and installation
When a project to install a new HVACR-system is initiated. The focus is often on the design at maximum load. Including performance at normal operating conditions and loads is rarely done.
Due to this focus, the installation may not include specified requirements to help staff monitor performances during normal operating conditions. As a result, troubleshooting and optimisation become problematic. The measuring equipment installed to generate annual SPF is rarely detailed enough to benchmark, troubleshoot, or optimise, as there is no way to trace deviations at varying system loads and conditions.
There is also the question of perception. The buyer often believes they have purchased a function with their HVACR system, yet the specification is not aligned with anything else than the rating of the products that were delivered and installed. How the total system operates at different conditions after installation is rarely any contractor's responsibility. As there are often multiple contractors involved it is common that operating staff have problems with accountability for low efficiency. Further, the complexity increases as no building will operate exactly as planned and tenants, operating staff as well as varying climate have a significant influence on the efficiency and energy bill. 
Commissioning and verification of performance
Commissioning a new HVACR system without the requirement to document performances may be common, but it is nevertheless a risk in terms of future energy consumption. A HVACR system without real-time performance analysis for current operating conditions and loads is hard to commission efficiently. With no relevant performance information, operators cannot optimise the systems efficiently. This leads to inefficient operations of HVACR systems.
This lack of optimisation makes it impossible to determine the cost of consumption for chillers and heat pumps, or even to track hourly energy consumption. By itself, this information may be interesting! The The great value is found when it is combined with data about outdoor temperatures and facility usage, it makes it possible to adjust usage based on consumption patterns and outdoor conditions. However, it needs to be available in the first place.
It is important to note that the belief that high energy rating or approved factory tests of performance is not the same as efficient operation: it is typical with significant deviations in operating conditions and performance.
During operation (and maintenance)
Bad performance and unstable operation will often be noticed when the HVACR system is needed the most. It goes without saying that unreliable HVACR systems lead to increased costs from maintenance and repair – let us break that down a little bit more.
If the maintenance protocols are badly specified; it falls to the contractor or established standard protocols/"good practice" to deliver a checklist with boxes to tick off or fill in. This is a start, but they will rarely include documentation of performance or notes of acceptable limits for parameters included.
This issue is further exacerbated when an organisation deals with several contractors for maintenance. While none is responsible for the overall system, each affects the operating performance of their own sub-system, which in turn affects the whole system. Add the difficulty of tracking cost and responsibility for all of this! 
With a series of contractors that is focused on the responsibility of successful completion of their contract, on time and with the lowest cost for them. The long-term performance and reliability of the overall system is not their responsibility or focus.
The question of responsibility
So then, who is responsible?
Many of the mentioned issues fly under the radar, and few organisations have one responsible person that keeps track of "everything" from maintenance cost to performance in the HVACR system. This leads to a situation where it's hard to evaluate energy efficiency measures or take decisions to upgrade equipment due to a lack of relevant baseline and post-measurement data.
If the HVACR systems are operating without alarms, nobody in the organisation is likely to question the performance. It is doing its job, whether efficient or not. From time to time, scheduled maintenance may pick up an issue, or a system may fail. Issues such as refrigerant leaks might be noticed at these times but often not until the system trips.
The in-house staff cannot be experts in everything; they will be dependent on several contractors' recommendations – even if they are not the best in the long (or short) run.
To establish responsibilities must fall on the equipment owner –  "the organisation" must build knowledge or use experts to specify installations with focus on performance measurements and future maintenance. If all a contractor has to offer is the lowest price, then they are unlikely to offer high-quality services. The initial expense may increase marginally, but a world of headaches and expenses will be avoided.
With regulations and specifications on how documentation of performance, as well as commissioning and maintenance, should be performed, the responsibility can be assigned to the contractor and their focus and competence on delivering efficient operation will increase. HVACR systems are complex, and predictive maintenance, as well as optimisation, requires knowledge of several different technologies.
How to decrease failures and enable new savings
Taking the step from scheduled (preventive) and reactive maintenance (post-failure/complaint), predictive maintenance focuses on the condition of the equipment. By using modern IoT platforms, performance analysis can be performed continuously. IoT makes predictive maintenance and energy optimisation cost-effective and allows continuous improvements as the information always is available. Predictive maintenance will minimise the problems with inefficient operations of HVACR systems.
To overcome these challenges and be able to optimise HVACR systems we have put together a guide, to help you and your organisation to strengthen your sustainability strategy by implementing predictive maintenance.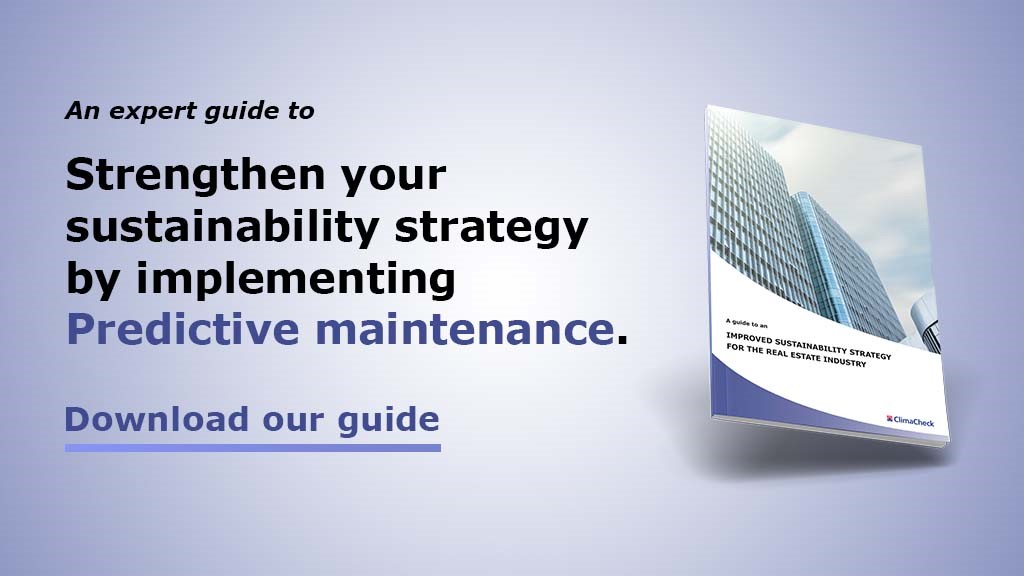 Download the guide by filling out the form below
Vägledning för att flytta effekt och optimera kylanläggningar!

I livsmedelsbutiker och storkök finns det en möjlighet att sänka temperaturen i kyl- och frysdiskar under natten och lagra kyla i varorna och på så sätt minska eleffektbehovet under de kritiska timmar på morgonen. 

ClimaCheck International Training 2024

During the two days training, you will get insight in the use of ClimaCheck and the opportunities enabled for energy optimisation as well as predictive maintenance.