Did you know, ClimaCheck can be used as an indirect leak detector?
With System Efficiency Index (SEI) and sub-efficiencies ClimaCheck online monitor multiple parameters and continuously analyse system performance. A decrease in the refrigerant charge will change the performance and several parameters in the HVACR-system.
By configure alerts indicating these changes, ClimaCheck online work as an indirect leak detector. When/If there is a change in performance a warning will be sent to the designated persons.
When ClimaCheck online is configured for indirect leak detection, it is possible to decrease the amount of required times a system needs to be checked with manual leak detectors. This saves time and money.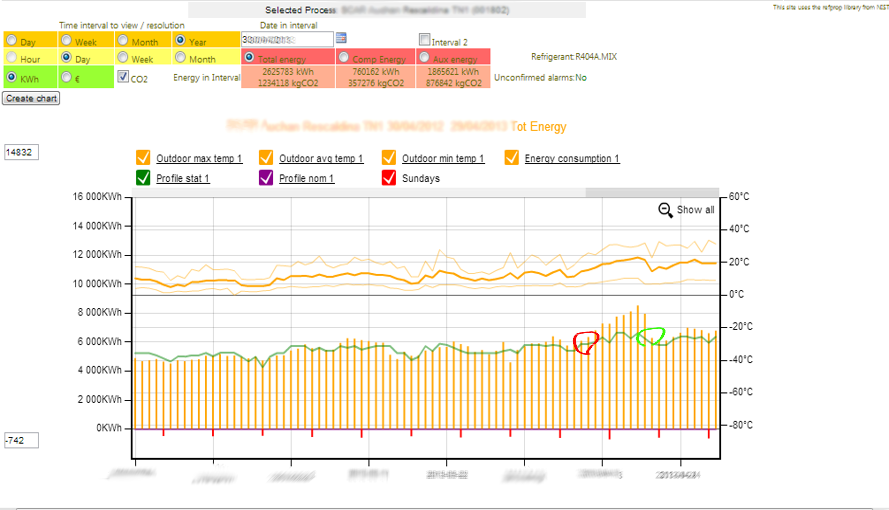 An essential function in predictive maintenance!
Early warnings are sent directly when performance deviates, long before there is a significant capacity loss, or a system stop. When having the correct information in time, it is possible to plan a visit long before the owner is aware of the problem. Knowing what the problem is, makes it possible to bring the required equipment to site at once, to fix the problem. To be as efficient as possible
In times where there is a limit in both accessibility and maybe in workforce efficiency is even more important. With 24/7 monitoring of performance, it is possible to work predictive maintenance .Which is more efficient than classical methods (reactive and preventive maintenance).
Early warnings are a base function in ClimaCheck online, if you have a system connected it is possible to set up alerts on all deviations. If you need help to get started, do not hesitate to contact us at support@climacheck.com!