The first step to optimisation is to ensure system stability which involves much more than leak detection and time-based services. The prevailing practice in the HVACR industry is to work with preventive maintenance, which is time-based. Where the goal is; to make it from one planned service to the next planned service without any failures.
There are several challenges with this approach:
Key parameters such as compressor, condenser and evaporator efficiency are not established, documented and checked during the majority of preventive maintenance service calls.
Preventive maintenance is planned when it is convenient for the service company not when the system is most likely to have representative operation.
At most plants there is no documentation of performance parameters to check. Not even minimum/maximum recommended values for basic parameters such as superheat, subcool and approach etc. is available for the specific unit serviced.
The lack of documentation on earlier performance and lack of guidelines at site cause the accuracy and value of preventive maintenance to be much lower than expected by equipment owners.
Changing from preventive to predictive maintenance (PdM) bring many advantages. The concept of PdM is to be able to determine the condition of in-service equipment in order to estimate when maintenance should be performed and perform it thereafter, instead of waiting for the breakdown or the scheduled service.
Many failures are detectable long before the problems occur, but few are detected.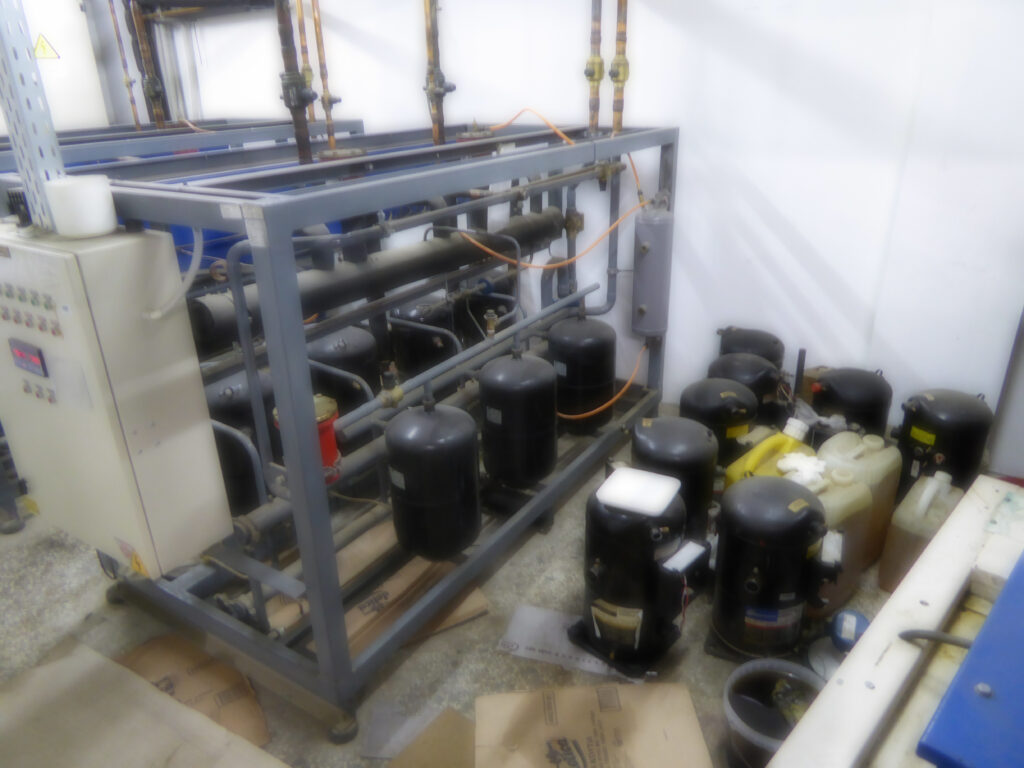 By monitoring and analyse HVACR-systems 24/7 with ClimaCheck online it is possibility to see if and when components lose efficiency and plan the service before a potential breakdown. Continuously analysing a HVACR-system performance eliminates the biggest short comings with preventive maintenance that is; the lack of attention to HVACR-system operation between service occasions (unless the system trips).
Predictive maintenance and optimisation

Leading companies around the globe is using the unbiased ClimaCheck method to move to predictive maintenance and "continuous commissioning" to ensure that their plants are running with minimum failure rates and maximum efficiency. It doesn't matter if you are the contractor, equipment owner or the service technician. Those who embrace predictive maintenance and learn how to optimise systems in an efficient way, will be more competitive and the future winners.
The new way to work will of course require upgraded skills and possibly new business models to better reflect the value for the customer. But predictive maintenance saves money, time and decrease the stress of unreliable operation and failures, so investing time in education today, is a good investment for the future.
ClimaCheck turns data into information

Without collecting the data and analyse it with ClimaCheck you do not have the information to react in time when the performance drops. ClimaCheck shows more than just temperatures and pressures (which many can show), ClimaCheck shows true performance by analysing WHY the temperature is X and pressure is Y. When you know the "why" you can optimise/fine tune the HVACR-system to work with your unique situation, and you will also see in real time if the optimisation gave the desired result.
What you need to do, to get the maximum of your equipment and decrease failures:
Monitor and analyse performance with ClimaCheck.
Make optimisation a part of business.
Introduce predictive maintenance.
Move towards continuous commissioning – all involved have a responsibility but there must be a clear responsibility who leads.

Possibilities and "rewards":
Lower energy consumption (saves money and decrease CO2 emission)
A better performing system (fewer service occasions – longer life)
Short ROI with long term benefits.
Indirect leak detection (fewer service calls – longer life)
Possibility to work with Predictive maintenance
Less loss in valuable goods/production due to breakdowns
Service technicians know what problem they are going to fix so they can bring the right equipment directly and save time.
A way to communicate and show performance "over the border" between different companies and departments to make improvements and problems easier to explain and avoid finger pointing.
A way to ensure your investment.
Proper documentation over your HVACR-systems performance.
Don't wait for your system to failure, contact us to learn how you can utilise ClimaCheck in your organisation!
If You Can't Measure It, You Can't Improve It.

Subscribe to our newsletter to stay updated!
Vägledning för att flytta effekt och optimera kylanläggningar!

I livsmedelsbutiker och storkök finns det en möjlighet att sänka temperaturen i kyl- och frysdiskar under natten och lagra kyla i varorna och på så sätt minska eleffektbehovet under de kritiska timmar på morgonen. 

ClimaCheck International Training 2024

During the two days training, you will get insight in the use of ClimaCheck and the opportunities enabled for energy optimisation as well as predictive maintenance.