Välbesökt frukostseminarium med ClimaCheck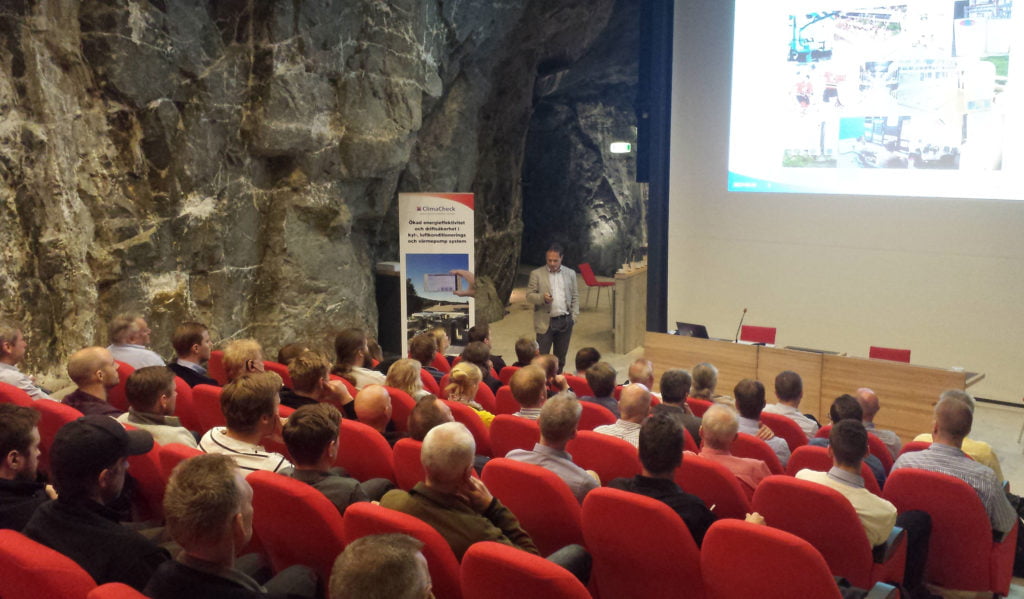 Det var fullt hus, med 90-talet deltagare, när ClimaCheck anordnade frukostseminarium i Atlas Copcos lokaler i Nacka.
För mer information besök slussen hemsida
Chillventa is over for this time, it was nice meeting new and old friends again! We are now looking forward to keep on saving energy with all of you.

ClimaCheck får genombrottsorder av den tyska energimyndigheten!

ClimaCheck och ProptechOS har fått en strategisk order från den tyska Energimyndigheten (dena), för att utveckla och verifiera en plattform för benchmarking av luftkonditionerings-, kyl- och värmepumpssystem. Kontraktet är värt drygt fem miljoner kronor.