Case
To ensure that the new cooling and heating system works optimally, the system's performance is analysed with ClimaCheck. Analysing performance makes it possible to monitor and analyse the system's efficiency and sub efficiencies. The information is then used as a base for working with predictive maintenance, i.e., optimising the plant's operation and reducing the risk of breakdowns and downtime.
Implementation
ClimaCheck online was integrated with the system during installation. Today, many sensors are installed as standard, so the installation is easy and cost-effective.
Results
With the performance analysis from ClimaCheck, all involved parties received precise information about the system's performance. This meant that they had all the necessary information to working with energy optimisation and predictive maintenance. So, it was possible to avoid problems related to poor operation from day one. The initial optimisation resulted in a reduction in energy consumption by 70,000 kWh per month, corresponding to 26% of energy use. After optimisation, operations were much more stable, which reduced the risk of accidents and costly service measures. When performance deviates, ClimaCheck online can send a warning to the person responsible for operations, which provides conditions for predictive maintenance and that breakdowns are avoided.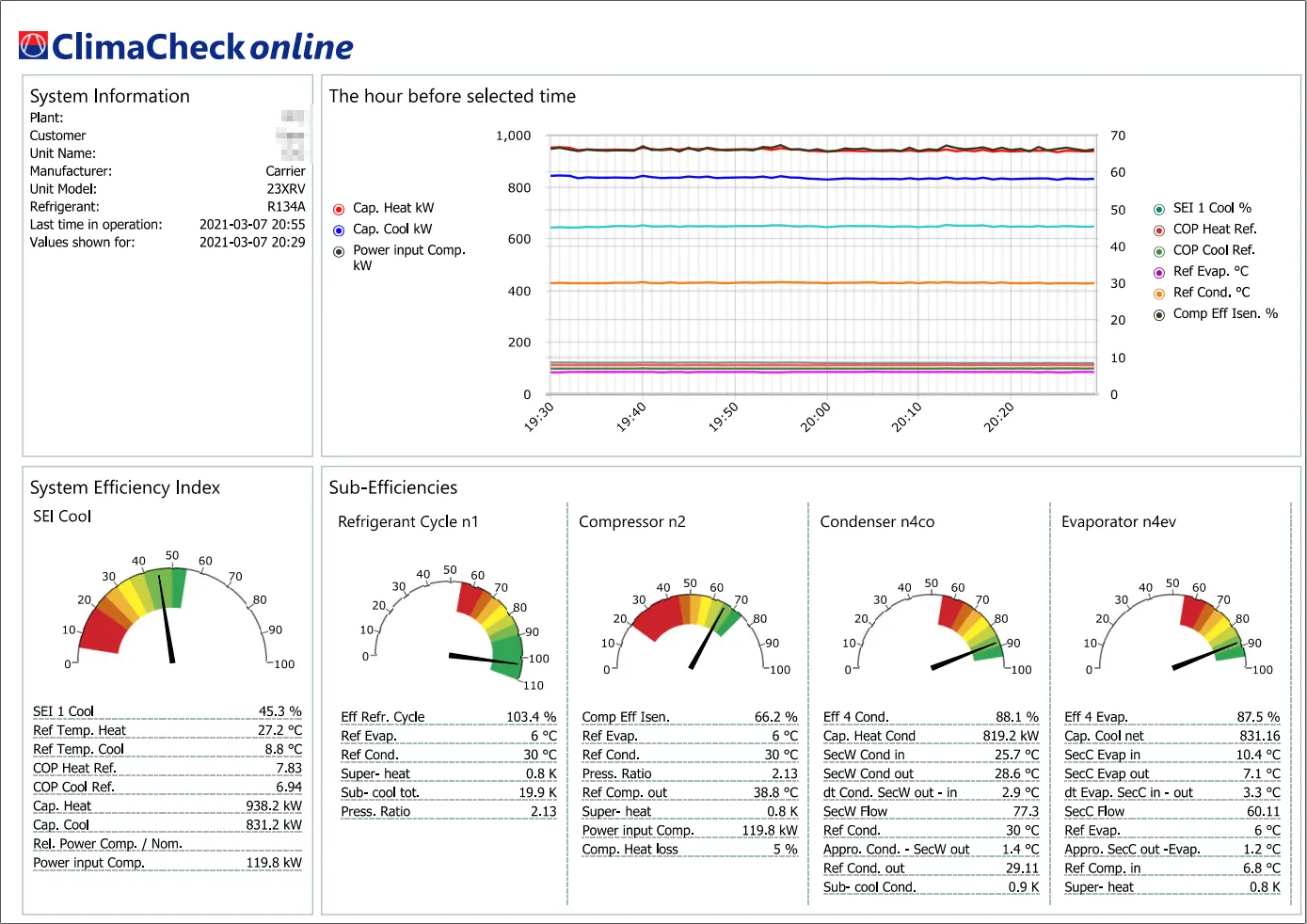 Energy signature
The energy signature below shows how optimisations and adjustments have been made over time. On 15/6, some adjustments were made, and then ClimaCheck online continued to analyse performance and created a new energy signature. Around 20/8, further optimisation measures were taken, and the result is clearly visible with the reduced energy consumption. Energy consumption per day is shown with red bars. The energy signature before the optimisation is illustrated in blue. After the optimisation, the new energy signature is displayed with a red line. The energy-saving is the difference between the blue line and the red bars. Contact ClimaCheck for more information about the project.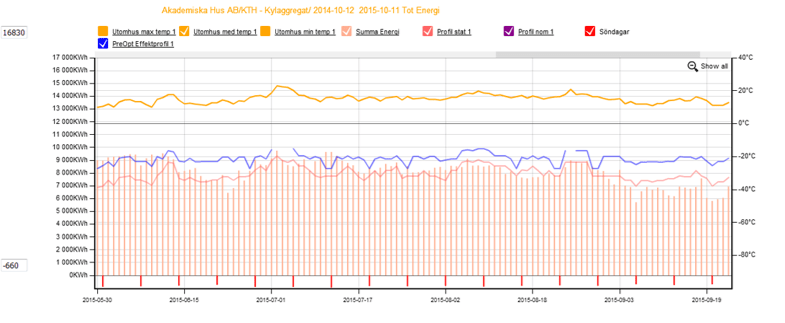 45,000 sq.ft. Grocery Store

The estimated yearly energy consumption of the Refrigeration System is now approximately 654,000 kWh which represents an energy saving of approximately 123,000kWh per year (approximately 16% energy saving)

Supermarket, Portland, Oregon

Measurements supervised and analyzed by third party consultants over the following week, with similar climate conditions, proved that an energy saving of 25% had been achieved.