Börja din energioptimerings resa den 25e maj!
Den pågående energikrisen ökar både förväntningarna och kraven på energieffektivisering! Kylmaskiner och värmepumpar förbrukar mer än 20% av all el globalt och ca 30-60% i många fastigheter. Tyvärr tas dessa system ofta förgivet, så länge "de" leverera rätt temperatur. Något de kan göra ineffektivt under lång tid! Med vår unika metod kan detta enkelt undvikas.
Baserar vi på tusentals mätningar vi gjort de senaste 20 åren kan vi konstatera att besparingspotentialen generellt är mellan 10-30%, samt att det är möjligt att undvika majoriteten av alla haverier. Detta leder till korta återbetalningstider, samtidigt som samhällsnyttan är stor!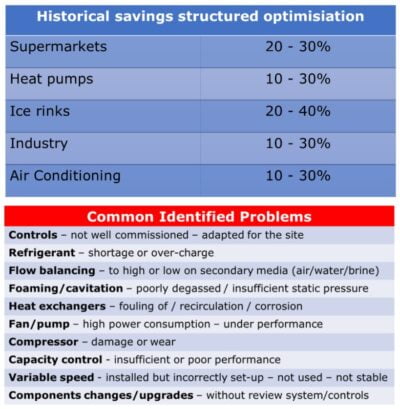 Level 1 utbildning den 25e maj.
Första steget till ett effektivt system är att ha rätt nivå på information, för att få denna behövs det göras en prestandaanalys. Något som kräver rätt utrustning och kompetens.
Börja din resa i vårt utbildningsprogram, som består av olika nivåer. Nästa tillfälle för vår level 1 utbildning är den 25e maj.
Där kommer vi gå igenom följande:
Grunderna i vår hård och mjukvara.
Mätning och verifiering med ClimaCheck på enklare kyl- och värmepumpssystem.
Hur man använder och tolkar analysen samt skapar rapporter baserade på systemets prestanda
Du kan anmäla dig på Training@climacheck.com, har du frågor går det även bra att mejla samma adress.
Har du redan gjort level 1 eller önskar en annan tid kan du se alla våra utbildningar här: https://home.climacheck.com/events/
Resultat av energioptimering
Att spara 10-30% av elförbrukningen i kylmaskiner och värmepumpar och samtidigt minska antalet haverier är ytterst lönsamt. Mycket på grund av att dessa system förbrukar en hel del el (30-60% i många fastigheter), och haverier medför stora kostnader.
För sjukhus, matbutiker, kontor, ishallar, myndigheter egentligen all verksamhet som behöver kyla/värme är kostnaden för ett haveri dyrt i många led och kan medföra livsfara för t.ex. sjukhuspatienter. Så att jobba strukturerat med energieffektivisering är inte bara lönsamt för att spara el, det sänker även kostnader som uppstår vid haverier.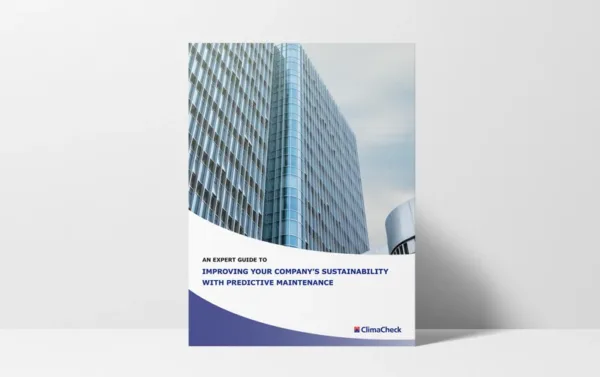 Om du jobbar aktivt med eller har kylmaskiner och värmepumpar i din organisation och vill inkludera dessa på ett effektivt sätt i hållbarhetsarbetet, så har vi gjort en guide för att underlätta det. Den kan laddas ner gratis här
Rethinking HVACR Maintenance: The Imperative change of Business-as-Usual

In an era of where technology rapidly evolves and the focus on sustainability rapidly increases, it's clear that traditional "BAU" approaches are no longer sufficient.

Exciting Leadership Change at ClimaCheck

Stockholm, Sweden - ClimaCheck, a global leader in HVACR performance analysis, is pleased to announce a new CEO.